b. 1979 Mt. Morris, Illinois, USA

Benjamin Gardner is a writer and artist living in the Midwestern United States. Recent projects include The Cabin, a read-along book and record published in conjunction with Haunted Birthday Records and Where the River Meets the Land at Moberg Gallery.

Gardner's short animation hallucination dream sequence (2017) was an official selection for Iowa PBS's Film Lounge Season 2, Cosmocinema Film Festival in London, The Shared Sight Film Festival in Romania, and the Experimental Film exhibition at the CICA Museum in South Korea. It won Best Animation in 2020 at the Beyond the Curve International Film Festival and Best Experimental Film at the 4th Dimensional Film Festival in Bali.

He is involved with sound, audio, and music production through Lost Music Library (LML) Records.

His stories have appeared in Night Terrors Volume 4 and Mysterium Tremendum #1 published by Silent Motorist Media.

Contact:
benjaminagardner [a] gmail [dot] com
for updates and a somewhat frequent newsletter
or for general inquiries and to say hello.
Writing Playlist via Bandcamp
I've noticed some folks sharing playlists, so I wanted to put together a directory of musicians that I listen to while writing available on Bandcamp. Bandcamp pays more money directly to artists and hosts an amazing array of talent and genre-bending albums, so I hope, in some small way, that more writers might turn to it for background music instead of relying on free/low cost streaming services that don't pay out nearly enough in royalties to the artists themselves. I suppose it is a sort of creative solidarity that I'm hoping to form.

I write mainly horror and weird fiction, but I'm also a multidisciplinary artist, so I've got a wide range of musical interests. In college, I got to study with a few amazing ethnomusicologists (the grandparent of American Ethnomusicology started the program at a neighboring state college) and had points in my life where I wanted to pursue that as an academic, particularly Indonesian Gamalan and other funerary traditions. This is all to say that my musical preferences probably lean more towards dark, drone, spiritual, and haunted music as a whole, but I think you'll find exceptions to that, too. Almost everything listed here is mainly instrumental because I have a hard time writing to songs with lyrics.

And one last point: this is mainly music that I've found on Bandcamp. I've probably only discovered a very small percentage of it, there is so much more. I'm open to suggestions; as long as I'm not flooded with them, I'll take a listen and modify this list as time goes on.
Kind Regards - Ben

Kali Malone: The Sacrificial Code
Malone is a very interesting musician, specializing in drone and organ music.

Georgia Anne Muldrow: VWETO II
One of my favorites, a great blend of music.

C. Vadi: In the Realm of Her Dark Guardian
props to a fellow Midwesterner. Check out her Sound Seance from October
2020.

Dont Look Now: Aural Apparitions from Geographic North
A benefit album for youthSpark in Atlanta, Georgia; Halloween-inspired
sounds.

PBS73: Yesterday Network
Hauntology at it's finest. My favorite hauntological record label is Ghost Box
out of the UK, but it is no longer on bandcamp.

The Caretaker: Everywhere at the End of Time
A side project of James Leyland Kirby (V/Vm) that is an ode to Kubrick's film
adaptation of The Shining. Even if you don't care for the film, this album is
amazing - I've lost time listening to it, literally.

This is Darkness compilation Vol. 2: Nothingness
Title says it all.

An Old Sad Ghost
I own the entire catalogue, but Berstende Ehre is becoming my favorite
album.

Spectral Castle: Demo 2019
I really love a lot of the albums on the Secret Corridor label, mostly falling
under the 'dungeon synth' genre.

Dungeon: The IXth Key

Michael Plater: The Dreams in the Witch House

sp3ct3rs: their bones shall mark our way

Blood Tower: Astral Folklore

Unseen Worlds: A Young Person's Guide to Unseen Worlds (mixed by Visible Cloaks)

Bongripper: Glaciers

Sarah Louise: Earth and Its Contents

Badge Epoque Ensemble: Self Titled

Hallucination: In Hell They Found Peace

United Sacred Harp Convention: The Alan Lomax Recordings 1959

The Telescopes: Stone Tape

Jefre Cantu-Ledesma: Songs of Forgiveness

Ennio Morricone: Crime and Dissonance

Kaitlyn Aurelia Smith; Tides: Music for Meditation and Yoga

SUNN 0)))): White 1 and White 2

Jeff Parker: Suite for Max Brown

Esmerine: Mechanics of Dominion

The Northern Lighthouse Board

Sababa 5: Crossroad of Love


The Cabin

Read-along book
12 page book and 7" plexiglass 2-sided record
Record produced by Haunted Birthday Records,
Atlanta Georgia.
Side A: narrative track
Side B: main theme
Edition of 50
The Cabin is a read-along book stylized after Gremlins read-along books that haunted me in my childhood.
First edition is of 50 books and records, with some Artists Proofs also available.
Copies are available to order here.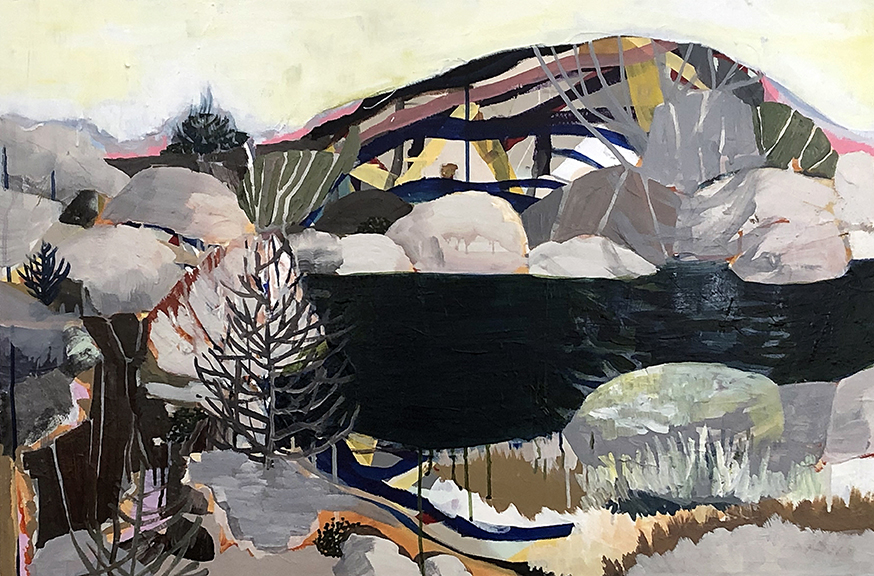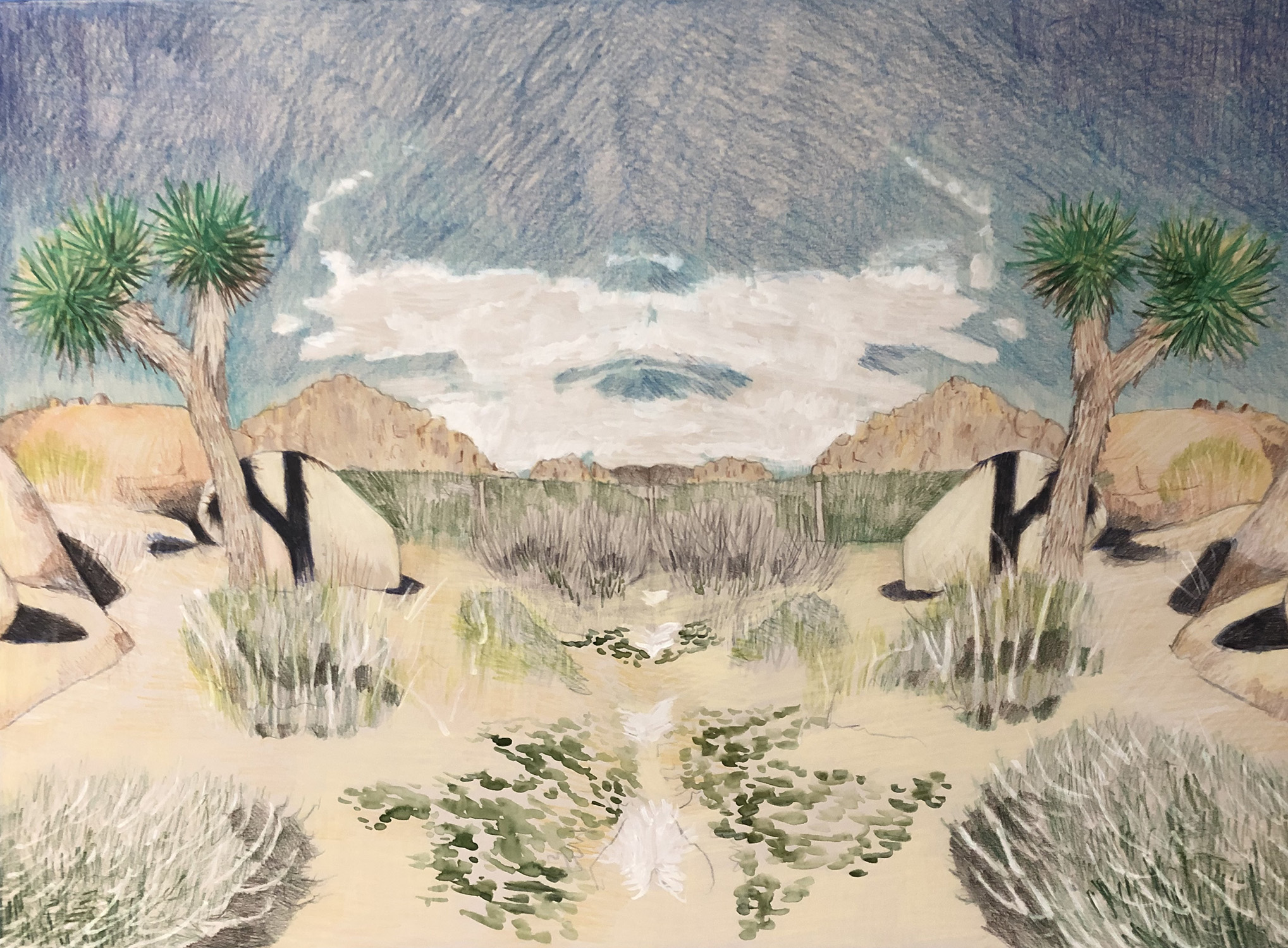 real or imagined places

2019 - current


Landscape-based paintings and drawings that blend real places, imagined worlds, and places of literature, folklore, and superstition.